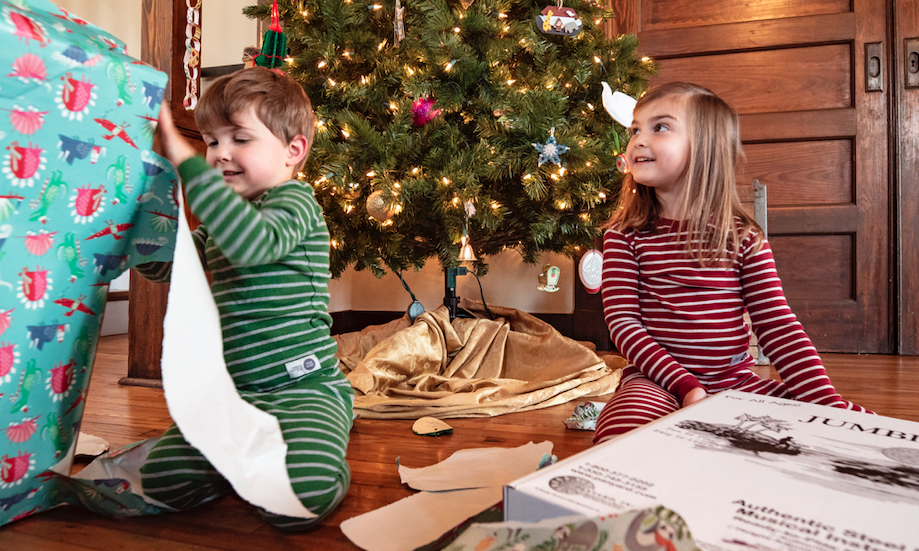 20 Nov

2021 Holiday Gift Guide for Kids Who Love Music

There are just a few weeks left in the 2021 holiday shopping season! If you're scrambling to find the perfect gift for the music-loving child in your life, we've got our 2021 holiday gift guide to put a smile on his or her face.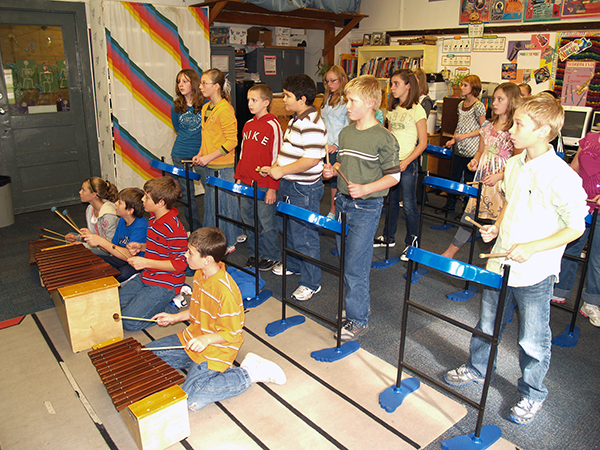 Playing a musical instrument increases a child's motor skills, encourages creativity and discipline, and helps with concentration. In an age where kids spend most of their time staring at a screen, the ability to create and actively think is increasingly valuable. 
Some instruments are easier to learn than others. Some take up a lot of room, while others can be stored and out of sight when they're not being played. Check out some of our recommendations below to find the perfect instrument for your child this holiday season! 
When it comes to getting your child started on the path of music, an instrument that offers a comprehensive approach to music education is important. 
Jumbie Jams are a great gift for kids who love music 
We may be a little biased, but our Jumbie Jam is the perfect choice for any child! Children don't have to know how to read music to be able to play a Jumbie beautifully from the beginning. Children can make music independently or with a group.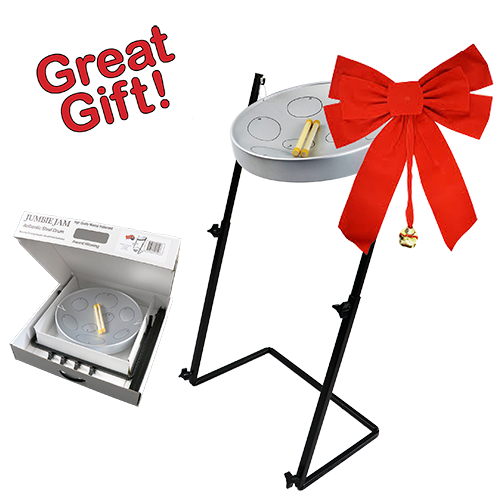 A Jumbie Jam is Panyard's steel drum answer to a comprehensive musical experience without being hard to learn. The sound a Jumbie makes is soothing and melodic. It also doesn't take up much space and can be easily stored. 
Unlike many other instruments, parents can join their children in playing on the Jumbie. Just grab an extra set of mallets and a songbook, and you're set. You can also play a different instrument like a guitar or piano to accompany them as they play. 
Jumbie Jams are very simple to play, as the notes are labeled on the Jumbie and coordinate with our song books. They're much more affordable than a full-size pan, are easy to clean, and take up minimal space in your home. 
And if you're looking for music, all of our song books can be used for a wide variety of instruments! 
Check out a brand new instrument — the T'ing!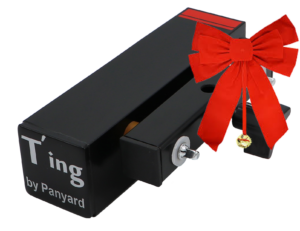 The T'ing is an instrument built by Panyard that is designed with drummers in mind. It's a great percussion and rhythm instrument. 
This dynamic percussion instrument produces a variety of unique resonant metallic sounds that will enhance any drummer or percussionist's battery of sound sources! The sound is similar to African bells, or even the better known cowbell. 
"The T'ing is unique in sound," explained co-creator and Panyard founder Ron Kerns. "It's very resonant, and you can control the length of that resonance."
That's done with the acoustic modifier, which dampens the T'ing as a drum key is tightened. We used our expertise in crafting metal instruments to bring this brand new instrument to your home, band or school. 
Whether you're playing rock, Soca, Calypso, Latin, or experimental beats, the T'ing fits in. It can be used in the pit as well. As an orchestral percussion instrument, it's great for all kinds of new music, and you can use all types of mallets and brushes on it. You can even strum it with a bow!
Here at Panyard, we believe in the power of creating music. No matter which instrument you end up choosing, you're giving more than just a gift — you're providing them the opportunity to learn a lifelong skill! If you've decided to give the steel drum a try, shop our Jumbie Jams now and get it in time for Christmas.