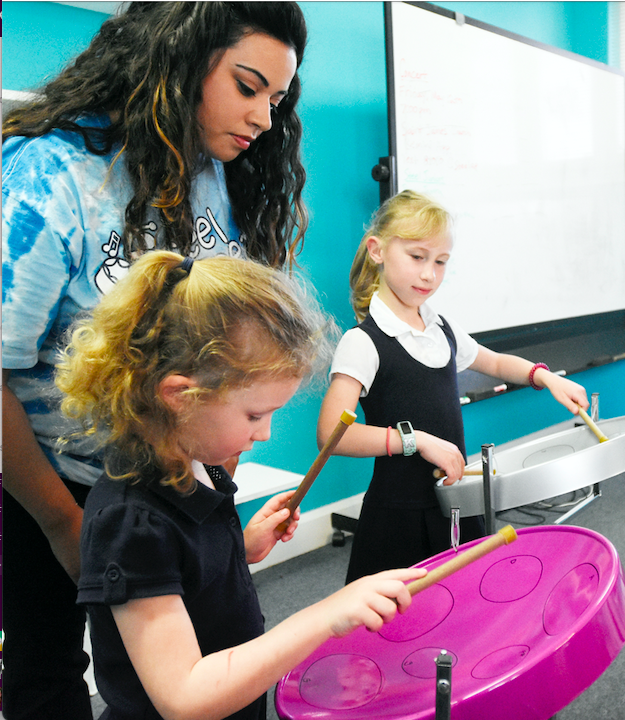 13 May

A Journey to Pan: Changing Lives with the Steel Pan and Jumbie Jams

You can take the pan away from the girl, but you can't take the girl away from steel pan. 

Jordan Stickell's family is from Louisiana, surrounded by the sounds of jazz, Zydeco, blues and Swamp Rock. Every time Jordan went back to visit, she was struck by the performances of the street musicians. 

She began playing percussion in 5th grade by chance, but it quickly became something that defined her entire life.

"I wanted to play trombone," she said, "but my arm was a little short. But I had good rhythm."

When she got to high school, she joined the drum line, and then went on to learn the drum set, which introduced her to world music and world percussion. But when it came to steel drums, known traditionally as steel pan, it was definitely not love at first sight.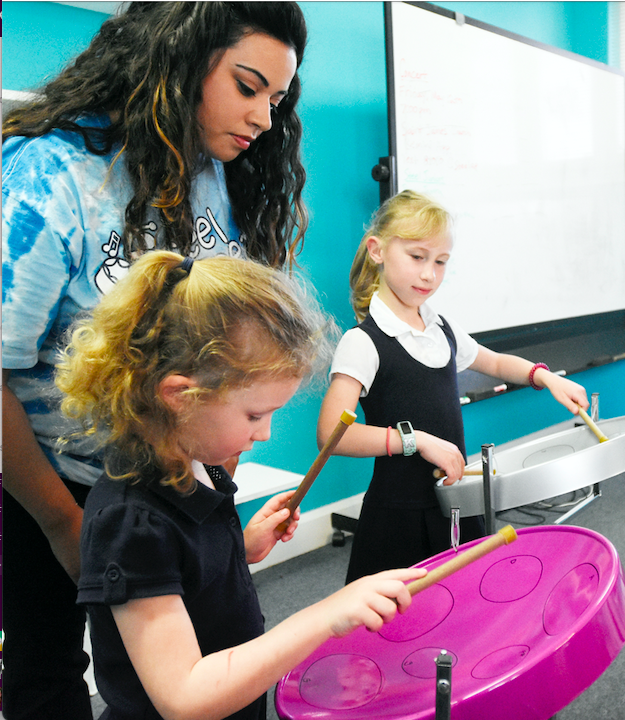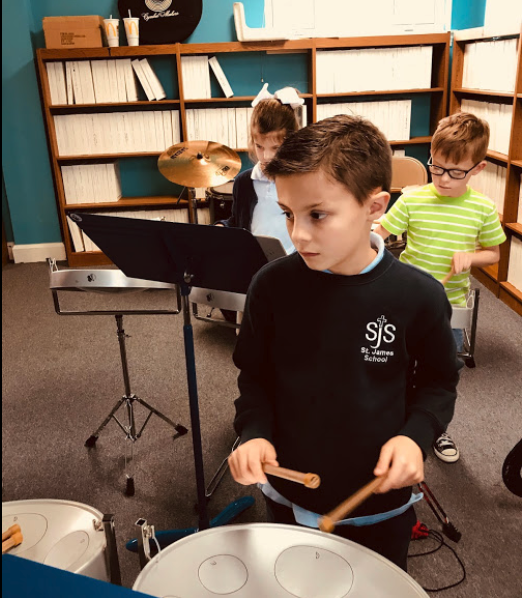 "There was a certain university that I didn't want to go to, specifically because they were very into world percussion," she said. "I didn't think I was interested in studying that."
She went on to attend the University of the Cumberlands, which didn't have a steel drum program, and then transferred to Campbellsville. 
But Campbellsville is where Chad Floyd taught, someone who is extremely passionate about — you guessed it — steel drums. 
"I remember being annoyed, because I had percussion ensemble, all the other ensembles, and had to go to steel drums every Wednesday from 6pm-9pm," she said. 
She was put on a lead pan, and it was much harder than she expected. 
"You have to use a different technique, which is difficult," she said. "It was the most horrible semester of my life."
But it grew on her. 
Learning to love and teach steel pan
She ended up working with Floyd when he started Steel Appeal, a program that teaches steel pan to all ages. She even ended up teaching, which is when her heart started to change. She quickly saw how students responded to steel drums and how well they could fit into a school environment. As a music education major, teaching was something she is passionate about. 
She now teaches music at a private school and incorporates steel drums and Panyard's Jumbie Jams into her curriculum. Her entire music budget is $500, which covers "a musical and a pair of drumsticks," she said. She began an ORFF ensemble and then fundraised for a percussion ensemble. She purchased Jumbie Jams out of her own pocket for her classroom, a sure sign that steel pan had become a true love. 
Jordan teaches mass choir and is the elementary district music chair for the Kentucky Music Association. She also teaches 25 private lessons, which ended up becoming Etown Beats.