20 Feb

Buying a Steel Drum Online

The steel drum, also known traditionally as the steel drum, is our passion here at Panyard. But we know that purchasing a steel drum online can be a little overwhelming. 

Panyard's steel drums are available on our website, as well as on Amazon and through independent music outlets.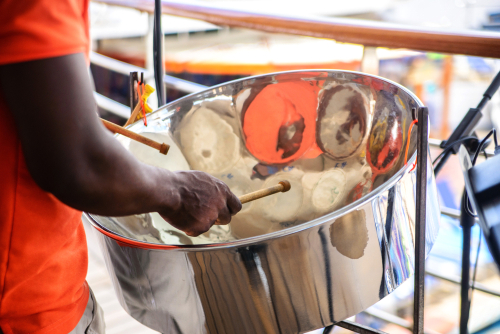 Where to buy full size pans
Our full size steel drums, traditionally known as steelpan, are handcrafted at our facility in Akron, Ohio. 
There are four basic steelpan percussion instruments. 
Here at Panyard, we also sell T'ings, and, of course, Jumbies.
Many music stores carry our Jumbie Jams, and some carry a wide range of steel drums. In many cases, stores don't have steel drums in stock, and you'll have to preorder them. That is currently the case at Panyard as well, but our Jumbie Jams are available. 
Handmade steel drums for sale online
Building steel drums is a form of art, and our artisans here at Panyard spend many hours building and perfecting the instruments. Check out the detailed process in the video below that goes into building our pans!
If you have a love for pan, you're part of a vibrant, creative community. For inspiration, head over to the Panyard and check out a few people playing our steelpan!  
Our handmade steel drums are used in schools, professionally, and just for fun. To start shopping now, visit our website! 
The most important thing to look for in a steelpan is to make sure it's properly tuned. Make sure you purchase a steel drum stand as well as a good pair of mallets or two!