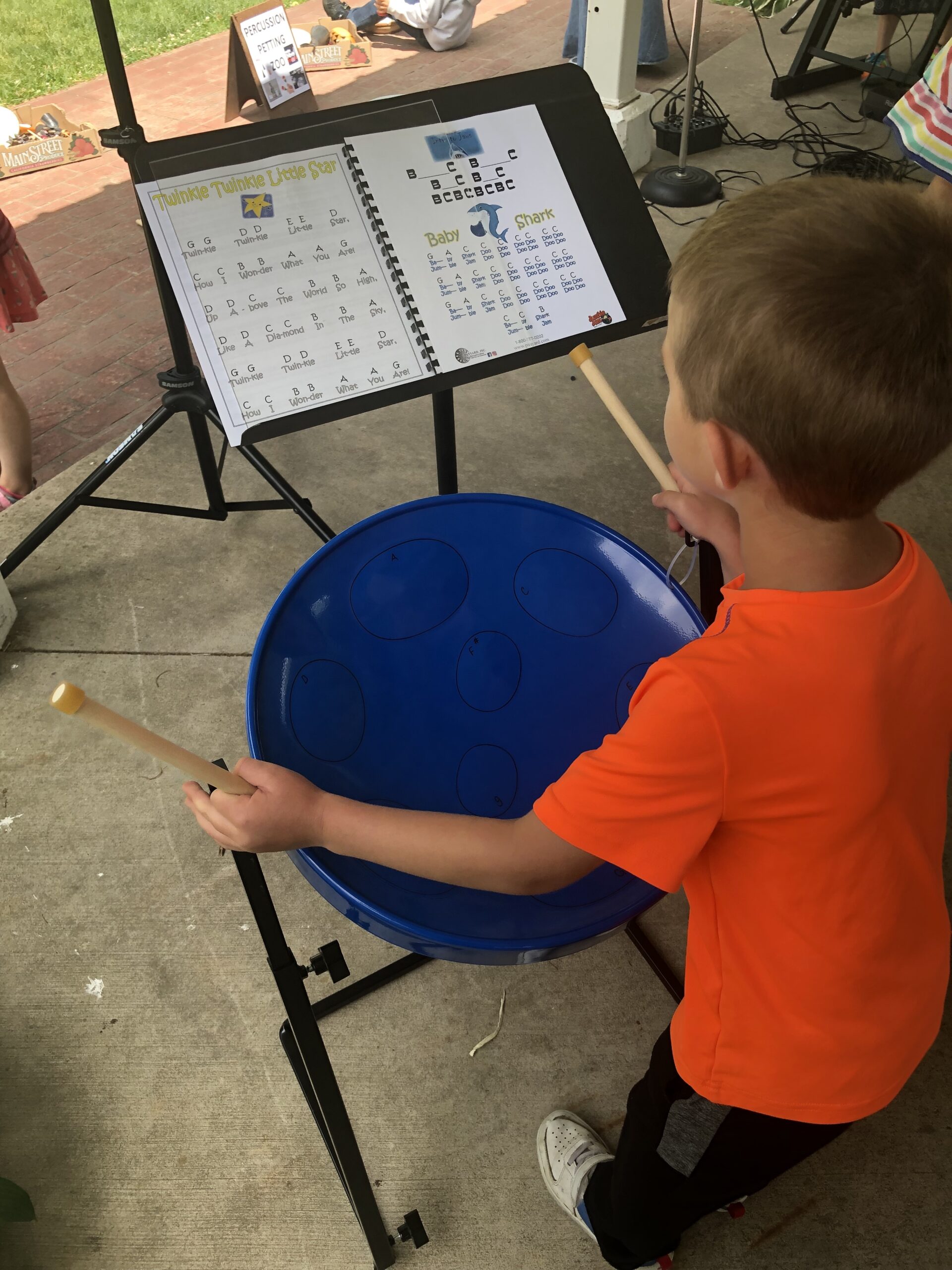 12 Dec

How to add steel drums to your music curriculum

If you want to spice up your music curriculum, consider adding steel drums to your lesson plans. Students of all ages love this easy to learn and easy to play instrument.  

As we've said in previous blogs, forming a steel band in middle school, high school or even college offers a wide range of benefits to your students. We've heard from so many teachers that families form strong bonds when it comes to supporting their students' steel pan bands. It's a special way to connect with your students and your entire community. But, you don't have to have an entire steel pan band. There are plenty of ways to incorporate our instruments into an already existing music curriculum. 

Add steel drums to your music curriculum in three simple steps:
1. Purchase a set of affordable steel drums
We have two very affordable options available for educators to use in the classroom. The first is our import series. Our Import Series offers a high quality and affordable range of pans. 
There are four basic steelpan percussion instruments. 
These high-quality instruments take advantage of our advanced understanding of the physics and geometry of Pan providing the optimum play-ability and timbral consistency. 
You can buy these steel drums one piece at a time, or all at once for a full band. From entry level to university, Panyard's wide selection of steel pan instruments and accessories provide a "one-stop-shop" to set up your band.
Another option is our Jumbie Jams. While these are more limited as far as the range of notes, they're an excellent choice for students who are beginners. They're also great for large groups, whether your students are beginners or nearly pros. 
Our Jumbies cost just between $269.95-$334.95 each. We also offer four-packs at a discounted rate. Jumbies can be added to an existing curriculum like Orff, or played by specific students as part of a larger band. 
"A school my size (120 graduates a year) can afford any instrument under $2000 on a yearly basis," said Director of Bands Eric Schrader, Greenville High School. "Most quality brands of instruments, like tenor saxes, bass clarinets, and intermediate horn types cost at least $1500 and more often than not, close to $2000. With the price of a steel drum under $2000, all schools can afford pans and promote this wonderful art form." 
2. Carve out a few weeks to play on the Jumbie Jams
Consider adding steel drums to your already existing curriculum by carving out a few special weeks toward the end of the year. Make it something the students can look forward to, and build up as much excitement as you can around those few special weeks. 
Our memories are formed by things that are out of the ordinary, and by adding the Jumbies in as a special event, you'll be building memories that translate to a love of music for all of your students. 
Teacher Mary Beth Kell describes the Jumbie Jam steel drums as fun and easy. 
"My kindergarteners loved playing them and their focus was incredible!" she said in an email to Panyard. "The various levels of music from pre-reading to actual music gave every student an opportunity for success. Many students come in at recess to get extra playing time. I am using them in K-6 and now our teachers want a steel drum band.  As an educator, I love that they were affordable, easy to assemble, and the quality of sound is great!"
Take this time to focus on sight reading, but also on rhythm. You can even combine dance with music in the younger grades by having one half of your class dancing and the other creating rhythmic beats. 
3. Schedule a special steel drum-focused concert
By scheduling a concert, the students will be motivated to learn quickly and to play well. Steel band concerts are far from the norm these days, and scheduling a steel pan-only concert will excite both students and parents. This can work during the holidays or in the spring. We even have Christmas music available on our website!
If you don't have enough steel drums for each student to perform on, don't worry. Plenty of instruments blend well with our instruments, including the xylophone, ukulele and any rhythm instrument.