21 Jan

Music Education: Form a Steel Drum Band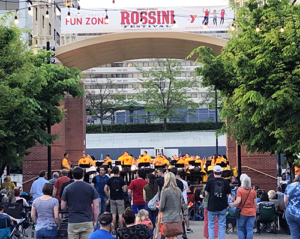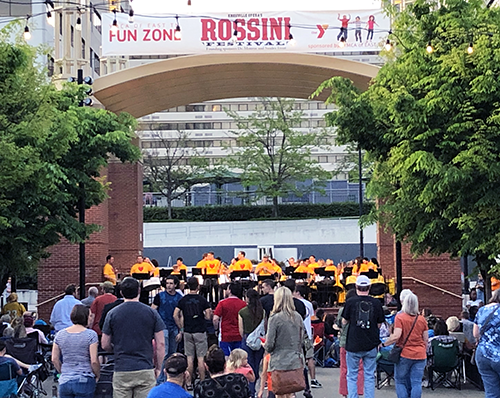 While many teachers are familiar with the use of our Jumbie Jams in music education, not everyone knows that our full size pans — also referred to as steel drums — are just as valuable to older students when it comes to developing a love and understanding of music.
Our Import Series offers a high quality and affordable range of pans. Forming a steel band in middle school, high school or even college offers a wide range of benefits to your students. We've heard from so many teachers that families form strong bonds when it comes to supporting their students' steel pan bands. It's a special way to connect with your students and your entire community.
Bring something new to your music program
Try something new to freshen up your music program. A steel drum ensemble is the perfect way to bring energy, recognition, and a beautiful island sound to your school.​ It also is an opportunity to increase attendance at your performances. In our experience, parents and members of the community love steel drum concerts. It also makes a great fundraiser – many schools support their entire music program through paid steelband performances.
When students play music together, they form a strong bond. There's nothing quite like participating in a concert together, or even simply joining a group where everyone is playing the same song! Steel pan bands are often tight-knit, and the students have a lot of fun playing.
A steel band can be created without a big budget
A small budget isn't a problem. Panyard will work with you to create a steel drum program that meets your budget as well as your specific needs. We want to help you get as many students as possible playing this fun and unique instrument. From entry level to university, Panyard's wide selection of steel pan instruments and accessories provide a "one-stop-shop" to set up your band.
The first step is to decide how many students you need to accommodate. We can help design a well-balanced ensemble of leads, double seconds, cello and bass pans. We can also help you decide how many players and which instruments you will need in the percussion section of your steel band.
Steel pans offer a comprehensive music education
Like any other instrument, the first step to learning music is reading the notes and learning the corresponding positions. A steel drum is a simple instrument to play for a beginner. Playing the pans ignites all areas of a student's development, helping body and mind work together. It stimulates concentration, motor skills, rhythm and creativity.
For students who already have musical knowledge, playing the steel drums offers an excellent opportunity to expand their skill set. The steel pan is not an instrument that many students learn, so it offers a unique talent that others don't have. Any talent that's honed builds confidence, and that's what we believe is so special about the pan. It provides students with the opportunity to grow musically and creatively. Having the chance to express yourself through music is a truly special gift.
If you're ready to explore our steel pans, click here to shop now!