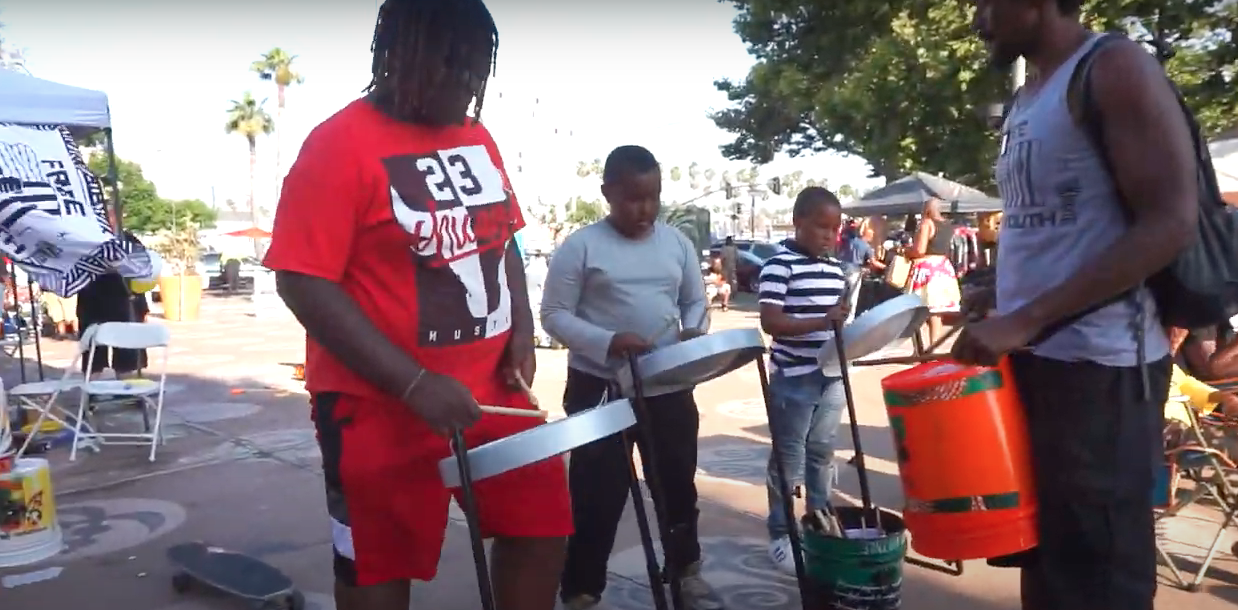 26 Jan

Thank you, from Panyard!

We want you to know that making music is alive and well, and so is Panyard.  We wish the best to you in 2022. The following are highlights of another exciting year of growth at Panyard.
Jam with Us
We were excited to see the trend of family recreational music-making continued throughout 2021.  This trend spiked at the beginning of the pandemic in 2020 and has continued even after the availability of vaccinations allowing people to get back out again in some fashion. 
Play de T'ing
Last year we officially released the T'ing, our dynamic all-steel percussion instrument producing a variety of unique resonant metallic sounds.  Drummers are now expanding their kits and educators are including them in their marching bands and classrooms. Be sure to check them out! 
You can also check out the T'ing in action here. 
Ahoy!  
Jumbie Jams are now sailing on Royal Caribbean Cruise Liners.  Passengers are enjoying learning how to play Jumbie Jams in family oriented classes.  
Panyard Outreach
We are always happy to support participants (both givers & receivers) with the simple social philosophy of music making. Panyard helps organizations with their music programs assisting those who need it the most. We were excited to form a partnership with the Make Music Alliance in 2021. Jumbie Jams were played across the USA on Make Music Day and are still being used in those communities. 
Pan Information at your Doorstep
Keeping you engaged and informed about Pan is important to us and we don't want you to miss a sale!  We are entering our second year with our marketing partner, Baker Marketing Laboratory who is helping us communicate with you.  Be sure to like us on Facebook, follow us on Instagram #panyardinc and subscribe to our Panyard Steel Drums YouTube Channel.  We are increasing our e-mail volume including lots of interesting pan information.  
Show & Jam
Our spin on "show & tell". We created a space on our secured server allowing you to upload videos and pics of you or music making friends, family and loved ones jammin'. It doesn't matter how well you play, we love seeing everyone enjoying the JJ, Pan or T'ing.  We will post them on our website and maybe you will make our Panyard YouTube Channel. 
Password: panup (lower case) 
Enter your name to create a secured directory & start your uploads
Show Us What You've Got!
We want to see you playing your Jumbie Jam, full-size pan or T'ing! Tag your pictures and videos with the hashtags #panyardinc, #pan4life or @panyard on social media. Thank you for your attention and your patronage.  Jam with Us in 2022!
 All the best, 
Randy Kerns