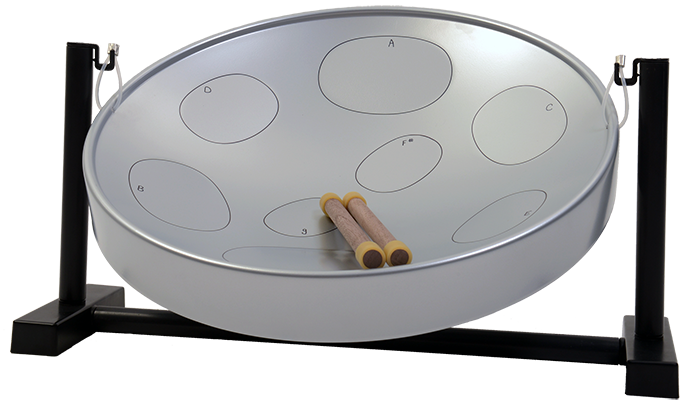 09 Apr

The reviews are in: Customers love our Jumbie Jams!

When it comes to buying steel drums, Panyard is trusted by thousands of people across the world! 

 

While the general public refers to our instruments as steel drums, we refer to them as steelpan. The steelpan is an instrument native to Trinidad and Tobago, and represents many decades of history and culture. Over the past couple of decades, though, the love of steelpan has crossed borders, and more and more people worldwide are learning to play this versatile instrument. 

A traditional steelpan is handmade and can take a long time to create, but Panyard's Jumbie Jams are created in a way that allows us to bring you your very own pan in a short period of time and affordable. While our Jumbies are small, the quality and tone is not!

 

But don't just take it from us. Our customers sing praises about our instruments
Buying steel drums at Panyard 
Amazon reviewer "Pensfifthcup" said that the sound is "excellent," and that "we've already gotten a lot more enjoyment and quality time out of this than many other $200 purchases."
The reviewer went on to describe the craftsmanship that goes into making our pans. 
"It is worth noting that the pan is not merely 'cast' and put in a box. It's obvious that the pan was professionally tuned…you can see small hammer strike dents and indentations on it, which is really neat. The note areas appear to be drawn on with marker instead of pre-stamped…which is also a GOOD thing…they wanted there to be some leeway so that the final product would have the correct notes and sound good, instead of assuming that the 'D' note, for example, would end up centered at a specific spot."
Another reviewer "Annyoakle" wrote that the Jumbie Jam was a lot of fun and high quality.
"I have wanted one of these for over 20 years," she wrote. "I have never seen one I could afford. I got a great deal on Amazon Prime Day. I am not very musical but you can't hit a wrong note on this drum. Even my 2 year old grandson sounds great. If you love Steel Drums get this- it is so much fun! The quality is amazing and the CD really helps you get started fast."
Another Amazon reviewer described their experience with our Jumbie Jams this way:
"My husband and I live on an island so naturally we love to jam out to island style music and reggae jams often. We love live local music, especially when there's a steel drum involved! Right now, we're unable to enjoy live local music here in Hawaii because of Covid..but now we can enjoy the authentic sounds of the steel drums right in our living room! I thought Jumbie Jams would be a great bday gift for my husband who can let the musician inside come out and play along to some of our favorite jams. He's been playing it everyday since it arrived! It's super easy to learn and fun!"
We believe our Jumbie Jams are high quality and have the authentic steelpan sound fans of the genre are looking for. If you're looking to buy steel drums or buy steelpan, just visit our website.
If you've purchased a Jumbie Jam and would like to leave a review, you can do that here. If you're interested in buying a steel drum, click here!