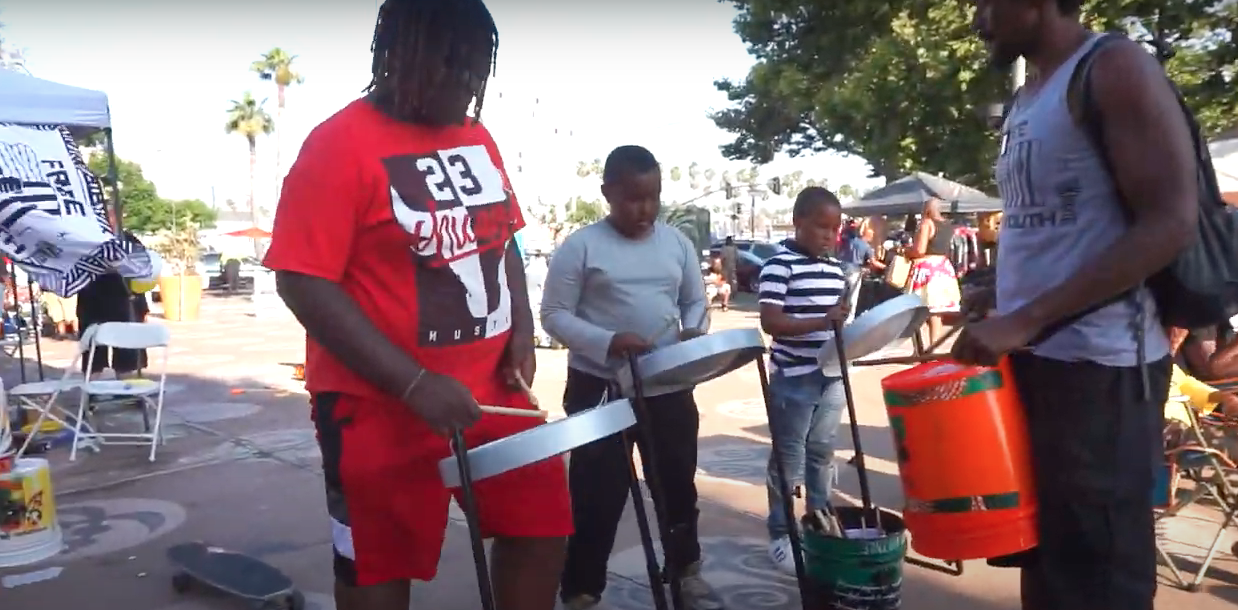 05 Jul

What Does Music Mean to You?

As you may know if you've followed our posts and blogs lately, we here at Panyard were very active in this year's Make Music Day celebration. We were able to send out Jumbie Jams to people all over the country and participate in ways we never thought imaginable. The response to Make Music Day was fantastic. 

But what's the point? Many of our partners recently shared their thoughts with us on why music is so important to them.
Make Music Day Gig Harbor
"Our personal reasons for choosing to create and found music related organizations and activities is based in the belief that music is a convener of ideas and people and is often the landscape upon which the need for and love of social equity can be experienced. Music is a catalyst for a feeling in a moment, and in United by Music North America, the moment has become a movement for an inclusion revolution. We are seeing lives transformed by making music together in a band. As a nonprofit organization pledged to further that goal, we are honored to be partnering with Panyard to sound it out to ever more people!"
—Barbara Hammerman
Make Music Day Los Angelos
"The world couldn't exist without music. Music is about life; no matter where you are on the planet, you will find a form of music. Musical instruments more than 40,000 years old have been found. The Greeks and Romans used music to train troops as they prepared for battle, as well as to send signals and to honor heros. The health of our nation would be better if music, the arts, and sports were back in the schools.
"It seems we have forgotten that in order to eradicate poverty we need to educate our children. Without learning how to play a musical instrument, we are setting our children up for failure. Every child deserves the best education possible. Systemic racism effects everyone.
"Some people want guns in schools. We need violins, saxophones, trumpets, clarinets, drums and pianos in schools along with well paid  music teachers. 
"We need to turn this country around and we can do it with music teachers and a curriculum that has music classes everyday, not once a week. Math, science and English would be so much easier to learn and be exceptional if our students were taught to enjoy life through music. 
"Our children need to accomplish many things as they navigate through life and they need to be equipped. Music has the transformative power to lead us back to being the most powerful nation on earth not guns. Musical instruments are the power." — Dorsay Dujon, Make Music LA
"I think the way people engage with music has changed a lot. Instead of being a collective experience with people sitting 5-10 feet away, music is something that's made with people across the world and by collaging materials on the internet or by duetting with people through applications on your phone. I think music has now become significantly more pedestrian, which empowers people to employ its immediate cathartic capacities in meaningful ways with greater frequency.
"However, with it's easy access has come a disconnect from the 'sacred' element of music making, which I think is generally not a great thing.  Likewise, the 'permanence' of recording and sharing your music readily has upped the stakes for perfection within the process which divorces music makers from the human element of error.  In sum, I think music will always play a vital role in our culture even if the ways in which we interact with it change shape."  — Nicholas Horner